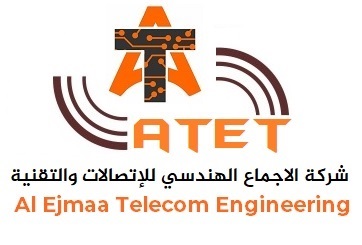 Welcome to ATET
Al Ejmaa Telecom Engineering is a telecom company created in Tripoli to act in different telecom fields in all Libya departments
ATET is a private company created in Libya with long experienced engineers. we are operating mainly in three fields Radio field, construction sites and equipments installation field , drive testing and specific solutions especially disguised sites. we hope to go further in developing telecom engineering field in Libya by sharing our experience and equipments.
International specifications and long experience
Al Ejmaa Telecom Engineering
We Are Different from others
Strategy
Achieving sustained growth through delivery of above-average client services and work quality. ATET is uniquely able to Deliver, install, Commission and support telecommunications infrastructure depending mainly on local Libyan Resources, in a comprehensive and cost-effective manner. Our Goal is to deliver work of the highest standards and to grow at a healthy and sustainable rate.
Effectiveness
ATET offers professional Telecom services. Our Telecom services is known for high quality and standards. We have been quite successful in executing Telecom infrastructure on Turn-key
ATET has highly skilled employees in LIBYA, with an impressive corporate turnover, coupled with financial stability and steady growth made ATET a major player in the market.
Values
Customer first , Integrity , Velocity , Innovation , Outstanding People
Meet our Group of Experts
AMAMI Hichem
Radio Network Engineer
amamihichem@atet.ly
+216 50 23 04 34
+218 92 315 5655
MOHAMED ALI BOULEHMI
Unit construction manager
m_boulehmi@atet.ly
+216 22 04 5660
ABULHASAN MANAII
Specific Solutions Manager
abulhasan@atet.ly
+216 50 01 1930